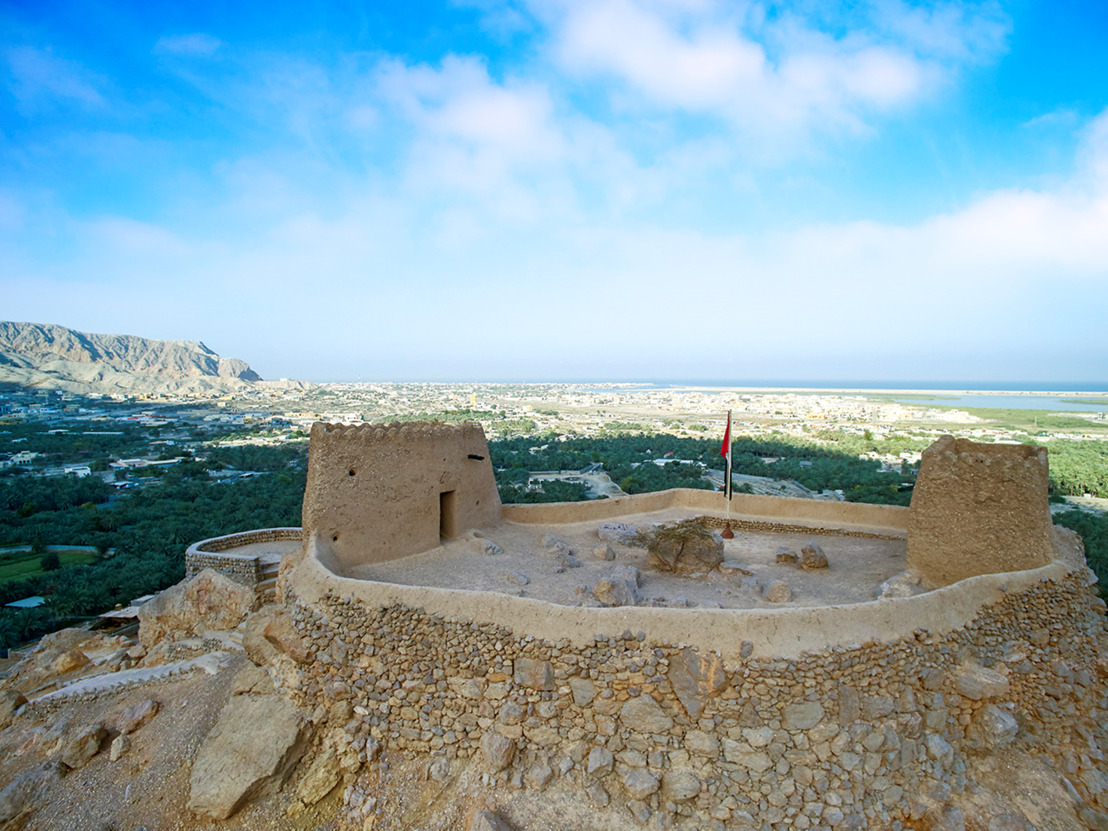 Ras Al Khaimah Tourism Development Authority Reports Double-Digit Growth in H1
Wednesday, July 12, 2017
Robust January-June growth in domestic and international visitors, hotel guest nights and length of stay keeps Emirate on track to welcome 900,000 visitors in 2017.
'Best-ever' summer predicted as hotels report 27 per cent year-on-year increase in June guest arrivals.
Ras Al Khaimah Tourism Development Authority (RAKTDA), which develops the emirate's tourism infrastructure and initiates its domestic and overseas promotions, has revealed Ras Al Khaimah is on track to surpass its annual visitor target after the emirate's hotels reported a 10 per cent year-on-year increase in international guest arrivals during the first six months of the year.
In addition to double-digit year-on-year growth in guest arrivals during H1, average hotel occupancy jumped to 72.7 per cent – an increase of 4.7 per cent on the corresponding six-month period in 2016.
Robust H1 growth was posted across all key performance indicators with total Guest Nights up 17.7 per cent, Average Length of Stay increasing by 10.5 per cent to 3.9 days from 3.5 days last year, and Room Revenue increasing by 13.3 per cent.
The H1 results also include a significant year-on-year boost in monthly figures for June as hotels reported a mammoth 27 per cent year-on-year increase in guest arrivals. The Holy Month of Ramadan also saw a significant surge in visitor arrivals, with the emirate's hotels reporting a 37.6 per cent year-on-year increase compared with the corresponding period last year.
With Ras Al Khaimah targeting 900,000 visitor arrivals during 2017, the emirate has already recorded half-year guest arrivals of 390,499 between January and June – up 6.5 per cent on H1 arrivals last year.
Haitham Mattar, CEO of RAKTDA, believes the 'best-ever' H1, Ramadan and June figures put the emirate in a solid position to optimise the traditional peak season of late summer and Q4.
"While our excellent H1 results highlight continued year-on-year growth in Ras Al Khaimah's visitor numbers, it is the Ramadan and June results that are particularly promising," said Mattar. "Our best-ever figures during these typically lower periods of occupancy are a direct result of strategic initiatives and promotional activities undertaken in domestic and international source markets – we are thrilled to see those efforts to boost summer numbers bearing immediate fruit."
The successful Ramadan and June figures follow RAKTDA launching a dedicated summer campaign called 'Feel Free this Summer' in April. Aimed at the UAE market and key international source markets, the campaign runs until the end of September and leverages the emirate as an ideal summer holiday destination.
"Our 'Feel Free' push plugs into everything that is great about Ras Al Khaimah as a multi-faceted tourism destination," added Mattar. "In addition to offering fantastic value for money, we have focused on promoting our amazing landscapes, including 64 kilometres of pristine beaches; terracotta desert; abundant wildlife, nature, mountains that are 10 degrees cooler and uninterrupted sunsets; as well as the amazing hotel facilities, spas, kids' clubs, chilled pools and diverse culinary options."
"It is very satisfying to see such robust growth from both our established and emerging markets during H1," added Mattar. "Ras Al Khaimah boasts a diverse array of natural landscapes that appeal to all walks of visitor, whether its beach-seekers, active adventurers or wellness seekers, and with a diverse array of exciting new products coming online later this year – specifically in our adventure tourism playground that is Jebel Jais – we are optimistic of registering continued growth from all key markets for the remainder of the year and beyond."
Product openings announced for Jebel Jais in 2017 include a multi-purpose Observation Deck and event area near the mountain's summit that is due to launch in Q4. The launch of official cycling and hiking routes across the emirate – with a focus on Jebel Jais, the UAE's highest mountain peak – are also in development.