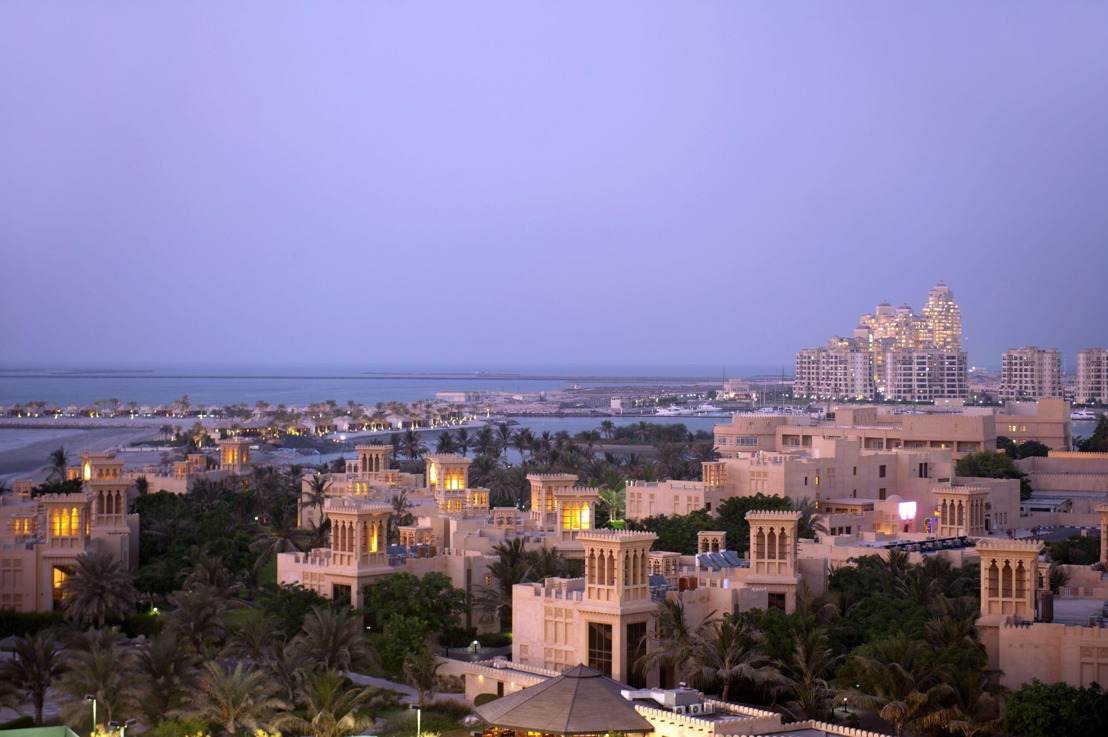 Ras Al Khaimah to Welcome 4,445 New Hotel Rooms by 2020
Thursday, April 27, 2017
Attractive investment opportunities attracting significant interest from hotel chains, with 13 hotels expected to open over the next three years
Emirate achieves second highest ADR and RevPAR, and third highest occupancy rates in GCC, according to latest STR report
Ras Al Khaimah's increasing hotel and resort portfolio is expected to grow by more than four thousand rooms over the next three years. Targeting one million visitors by the end of 2018, Ras Al Khaimah Tourism Development Authority (RAKTDA) reveals the latest hotel signings to accommodate increased arrivals to the emirate.
Attracted by continued high occupancy levels and growing RevPAR rates, in addition to the cost of land in Ras Al Khaimah being lower than in neighbouring destinations, RAKTDA has announced an anticipated 4,445 new rooms to open over the coming years, ranging from 3 to 5 star properties.
"As Ras Al Khaimah draws closer to reaching the one million visitors target by the end of 2018, the need for quality hotel rooms has never been so important. To accommodate this growth in visitors, we are providing potential investors a range of innovative opportunity to develop stand out properties across the emirate," Haitham Mattar, CEO of RAKTDA, said.
According to STR Global, Ras Al Khaimah achieved the second highest ADR and RevPAR, and third highest occupancy in the GCC during the first quarter of this year. Official visitor numbers from RAKTDA's reports reveal that occupancy during this period averaged 75.5 per cent, an increase of 6.2 per cent when compared to Q1 last year. Similar results were posted across all key hotel performance indicators, with RevPAR increasing by 2.5 per cent and room revenue swelling by 9.3 per cent. The average length of stay also increased to 3.9 days year-to-date, up from 3.6 during Q1 2016, a growth of 9.6 per cent.
"These strong performance indicators, which are expected to continue throughout 2017 and beyond, clearly outline the potential for investors in looking at Ras Al Khaimah for their next hospitality venture. We work closely with travel and tourism stakeholders and other government bodies to ensure the sustainable development of the emirate for the benefit of visitors, local communities, and our partners," Mattar added.
A key area for hotel growth is Al Marjan Island, an archipelago stretching 4.5km out to sea. Already boasting the Rixos Bab Al Bahr, DoubleTree by Hilton Hotel Resort & Spa Marjan Island, and Marjan Island Resort & Spa, managed by AccorHotels, the islands have been earmarked for and additional 16 hotels by 2025.
Expected to open in the third quarter of 2018, Rezidor have announced its Park Inn by Radisson Resort Ras Al Khaimah Marjan Island, which will feature 408 rooms. A further five hotels are scheduled for the second half of 2020, with Diamonds International Corporation investing in a five star luxury hotel and residential apartment project with 300 rooms, Mövenpick Hotels & Resorts opening its first property in Ras Al Khaimah on the islands with 460 rooms, and the 225-key Avani Al Marjan Island scheduled for the same period. Millenium will add a further 350 rooms when it opens during the last quarter of 2020.
A further two international hotel chains have been announced by property developer RAK Properties. The Anantara Mina Al Arab, Ras Al Khaimah, featuring 306 rooms, and the 350-room InterContinental Ras Al Khaimah Mina Al Arab Resort, scheduled to open in 2018 and 2019 respectively, will be located in Mina Al Arab.
Joining the Hilton Garden Inn Ras Al Khaimah, which opens with 240 rooms next month, will be City Max Hotel's first foray in Ras Al Khaimah with a 204-room three-starred property opening early 2018. Other hotel brands marking their entrance in the emirate include Marriott and Sheraton Four Points, each consisting 300 rooms, opening in the third qarter of 2019 and 2020 respectively. Further hotel openings, yet to be announced, and the expansion of The Cove Rotana Resort and Bin Majid Beach Resort, will create an additional 732 rooms.
"It is an exciting time for hoteliers and hotel investors in Ras Al Khaimah, and with renowned international names joining the portfolio of accommodation options, it provides for greater recognition of the emirate's potential for investors. Working with independent assesors, we have outlined strong return on beach and mountain properties. Looking at beach resorts in particular, existing hotels have shown high profit conversion when compared to similar regional markets," Mattar noted.
"With the increased focus on Jebel Jais and active adventurers over the last 12 months, and with further products to be introduced later this year, there is a range of opportunities to develop luxury mountain resorts and wellness retreats in the coming years," he added.