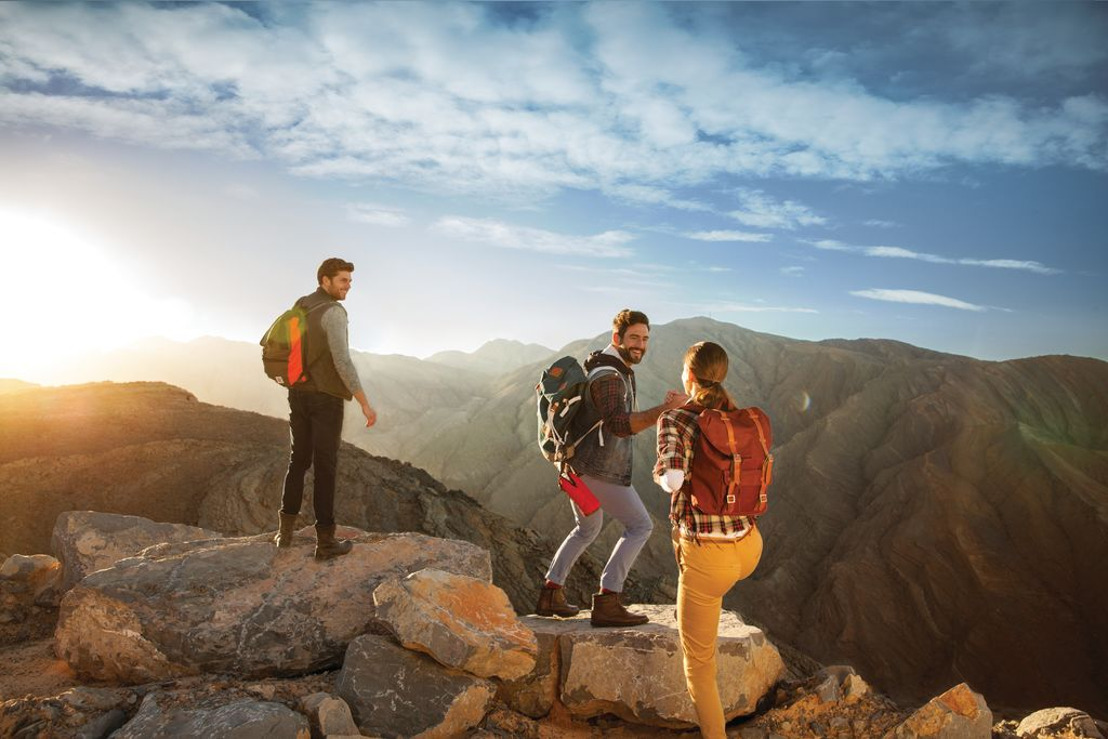 Ras Al Khaimah Announces Boost to International Arrivals in Q1 2017
International visitors to the northern emirate increase by 11.3 per cent during first quarter compared to same period in 2016
Tuesday, April 18, 2017 — Ras Al Khaimah has reaffirmed its position as the UAE's fastest growing tourism destination for international travellers following increased year-on-year visitor numbers during the first quarter of 2017.
New figures reported by Ras Al Khaimah Tourism Development Authority (RAKTDA), which develops the emirate's tourism infrastructure and initiates its domestic and overseas promotions, ahead of Arabian Travel Market 2017 reveal that overall visitor arrivals to the emirate in Q1 grew by 8.3 per cent year-on-year. With domestic tourism still the single largest contributor to Ras Al Khaimah's tourism performance, the record arrivals in Q1 of this year were largely driven by growth from international source markets, which recorded an 11.3 per cent year-on-year rise over the first three months of the year.
"This year has started extremely strong for Ras Al Khaimah, and we attribute the significant year-on-year increase in international visitors to RAKTDA's strategic overseas promotional activities," said Haitham Mattar, CEO of RAKTDA. "During 2016, we implemented a multi-faceted approach in our trade and consumer-led promotions, which have yielded increases from all our core international markets and emerging destinations. We work very closely with a number of travel partners across various markets, and through their support, we anticipate prolonged visitor growth as we edge closer to our one million visitor target by the end of 2018."
During Q1, hotels across the emirate registered average occupancy of 75.5 per cent, an increase of 6.2 per cent over the same period last year. Similar results were posted across all key hotel performance indicators, with RevPAR increasing by 2.5 per cent and room revenue swelling by 9.3 per cent. Similarly, the average length of stay increased to 3.9 days year-to-date, up from 3.6 during Q1 2016, an increase of 9.6 per cent.
"Ras Al Khaimah's strong hotel performance highlights the investment potential for individuals and entities looking to develop resorts, niche accommodation options and new tourism products in the emirate," Mattar said. "We work very closely with a number of property and product developers to attract further investment. This, coupled with Ras Al Khaimah's existing tourism and hospitality offerings providing strong performance figures, leads us to project further expansion of our existing tourism sector infrastructure."
Ras Al Khaimah's core international source markets continue to deliver increasing numbers of visitors. Russian arrivals increased 141% per cent year-on-year in Q1, while the UK reported gains of 35 per cent.
With RAKTDA also prioritising emerging markets as strategic growth avenues, visitor numbers from destinations such as Kazakhstan (+90.3%), Poland (+157%), Czech Republic (+111%), and the Kingdom of Saudi Arabia reported Q1 gains of 29.5%. Further visitor increases from each of these markets are expected following recent in-market roadshow activities and the opening of a new representation office in Jeddah.
The successful launch of the region's first commercial Via Ferrata and RAKTDA's investment in developing further products to attract active adventurers remain a key focus throughout this year, with further announcements in the coming weeks expected to enhance the appeal of Ras Al Khaimah for both domestic and international travellers.
Other product developments in 2017 include the opening of the world's longest zip line, an observation deck and luxury mountain camp as well as the launch of official cycling and hiking routes across the emirate with a focus on Jebel Jais, the UAE's highest mountain peak.