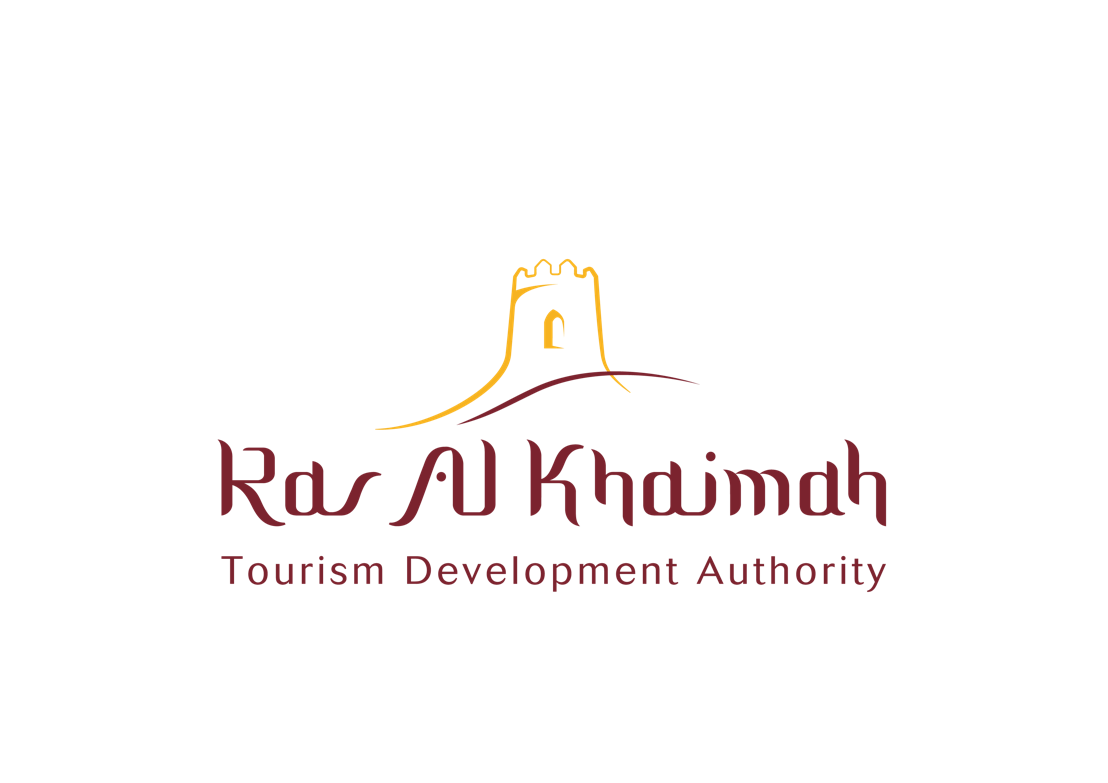 Interview Opportunity: The UAE's Northernmost Emirate, Continues To Prove Its Status As One Of The World's Fastest Growing Tourism Destinations
Monday, October 17, 2016 — Interview Opportunity with Haitham Mattar,
Ras Al Khaimah (UAE) Head of Tourism
on 7th, 8th and 9th November 2016 in London
Ras Al Khaimah, the UAE's northernmost emirate, continues to prove its status as one of the world's fastest growing tourism destinations via record tourism figures (33% rise in UK visitors) , multi-billion dollar development of several world-class hotels and resort properties, a thrilling series of upcoming tourism attractions, including a via ferrata climbing route on Jebel Jais (the UAE's tallest peak) and an action-packed calendar of events, starting with the World Travel Market London 2016.
Ras Al Khaimah to Showcase Its Global Appeal with Participation at WTM 2016
The Ras Al Khaimah Tourism Development Authority (RAK TDA) is heading to London to promote the UAE's northernmost emirate as a premier tourism destination at the World Travel Market (WTM) from 7–9 November 2016. RAK TDA's participation in this year's WTM promises to bring a wealth of exciting news, updates and announcements on the destination's latest tourism products and offerings.
Haitham Mattar, CEO of RAK TDA, will be available in London for one-on-one interviews throughout the event.
"As the leading global event for the travel industry, WTM is the ideal opportunity for us to share and showcase all that Ras Al Khaimah has to offer, from our gorgeous natural assets, luxurious indulgence and many activities for a wide range of travellers to our authentic Arabian history, heritage and culture", said
Mr Mattar. "I look forward to visiting London in November to promote our emirate to a worldwide audience."
For all media inquiries or to book an interview with Haitham Mattar, please contact:
Phoebe Irving (phoebe@prmediaco.com)
PR Account Manager for Ras Al Khaimah (UK office)
Upcoming Tourism Attractions
Upcoming attractions in Ras Al Khaimah include a five-star luxury mountain camp, zip line and a via ferrata climbing route along Jebel Jais, the UAE's tallest peak. Additionally, in a bid to appeal to enthusiastic drivers and help the destination become renowned as having the UAE's best mountain roads, there are plans to promote over 39 km of smooth, snaking highways that carve through the rugged limestone terrain of Al Hajar Mountains.
New Hotels & Properties in the Pipeline
Ras Al Khaimah's hotel portfolio continues to grow from strength to strength. The destination currently offers over 5,000 rooms across 41 properties, with more than 3,000 rooms in the pipeline across 12 properties by 2018. By 2025, hotel capacity in the emirate is expected to increase to 20,000 rooms, many of which will be on Al Marjan Island, a stunning archipelago encompassing an area of 2.7 million square metres and extending 4.5 km into the sea. Forthcoming internationally branded hotels in the process of development on the island include Anantara, the Crowne Plaza and the Marriott.
On the Road to One Million Visitors…
RAK TDA shows no signs of slowing down as it gets closer to its goal of attracting one million visitors by 2018. This year, Ras Al Khaimah has already recorded a 45% increase in tourism arrivals from Europe, led by strong growth from Germany and the UK. In fact, UK visitor arrivals have grown by 33.2% over 2015 and the number of nights that Brits stay at Ras Al Khaimah's hotels have increased by 25.6%.
A Top Value for Money Destination for All Types of Travellers
Ras Al Khaimah remains a top destination in the UAE with an excellent value for money proposition, particularly for winter sun, Easter holidays and Autumn breaks, with its ideal size and incredible ability to create bespoke, unforgettable experiences for its visitors at great prices.
Additional Information on Ras Al Khaimah
A Water Sports Haven
With over 60 kilometres of calm, crystal clear coastline and ideal water temperatures all year round, it's no surprise that Ras Al Khaimah is a hotspot for thrilling water sports—take your pick from scuba diving, sailing, jet skiing, wakeboarding, parasailing, flyboarding and more.
A Mountain Adventure Mecca
Those who believe that the sky is the limit will find paradise in Ras Al Khaimah's rugged Hajar Mountains, which provide the perfect terrain for mountain sports and activities of all types, including hiking, rock climbing, camping and biking. For a real challenge, trek up to the summit of Jebel Jais, the UAE's tallest peak, which stands 1,934 metres high.
A Desert Dream
Ras Al Khaimah's terracotta desert beckons visitors to discover its wonders. Meet horses and ride camels at the Equestrian Adventure Centre or interact with wildlife and witness high-speed birds in flight at a dedicated desert nature reserve. While you're at it, spend a magical night by a roaring campfire at the Bedouin Oasis Camp, which provides an authentic recreation of traditional Bedouin life complete with goat's hair tents, soft cushions on the warm sand, a delicious barbecue and a full schedule of entertainment. Another amazing desert experience can be had at the Bassata Desert Village, where you can partake in dune bashing, sand surfing, belly dancing and much more.
A World of Culture
Boasting over 7,000 years of history and heritage, Ras Al Khaimah is sure to provide enough sites and attractions for even the most avid culture lovers. Military buffs will definitely want to take a trip to Dhayah Fort, a 16th-century tower and one of the last military fortifications left standing in the UAE. Just minutes away is the Ras Al Khaimah National Museum, which provides a great way for visitors of all ages to learn about traditional life in the emirate. For those who want to experience life like a local, a trip to Ras Al Khaimah's Old Town is sure to impress as open-air marketplaces sell everything from genuine souvenirs and authentic crafts to Arabian herbs and spices.
A Family-Friendly Destination
For families with young children, Saqr Park is always a popular destination, presenting visitors with lush greenery and scenic views along with amusement rides and arcade games.At Ras Al Khaimah's premier go karting facility, RAK TRAK, families can experience the thrill of top speeds in racing karts and even two-seater karts. If you love to shop, Ras Al Khaimah offers a selection of malls to splurge at. Try the RAK Mall for exciting activities and modern facilities, including an expansive entertainment centre, an indoor football court and an ice skating rink. There is also Al Hamra Mall, Al Naeem Mall, Manar Mall and Safeer Mall to check out, so you can be sure to find what you're looking for.
A Golf Lover's Paradise
To appeal to golf lovers, Ras Al Khaimah plans to promote its world-class golfing destinations, including Al Hamra Golf Club, a Par 72 championship golf course with 7,325 yards of lush greens weaving around four interconnected Arabian Gulf water lagoons. From 26th-29th October, Al Hamra Golf Club will also host leading professional players in the inaugural Ras Al Khaimah Golf Challenge, the penultimate event of the European Challenge Tour 2016 season.
END
Notes to Editors:
About Ras Al Khaimah
One of the fastest growing tourism destinations in the world, Ras Al Khaimah boasts a rich culture and long-standing history, dating back 7,000 years, showcased by an array of archaeological sites and breathtaking natural vistas, from golden sand beaches, awe-inspiring terracotta dunes and a green belt of date palms to Jebel Jais, the highest mountain in the UAE.
To learn more about Ras Al Khaimah, visit:
www.facebook.com/visitrasalkhaimah
www.youtube.com/visitrasalkhaimah
https://twitter.com/raktourism
About Ras Al Khaimah Tourism Development Authority (TDA)
The Ras Al Khaimah Tourism Development Authority (TDA) was established in May 2011 under the government of Ras Al Khaimah. In order to achieve target growth of one million visitors by the end of 2018, the authority aims to develop the emirate's tourism infrastructure and establish Ras Al Khaimah as a world-class destination for leisure and business travel, creating sustainable investment opportunities and enhancing the quality of life for its residents. In order to achieve its goals, the Ras Al Khaimah TDA has a government mandate to license, regulate and monitor the emirate's tourism and hospitality industry.
About Haitham Mattar
Haitham Mattar, CEO of the Ras Al Khaimah Tourism Development Authority, was appointed in April 2015 to drive the economic growth of Ras Al Khaimah by positioning the emirate as a world-class destination for business and leisure tourism.
For more information, visit http://www.haithammattar.com/.