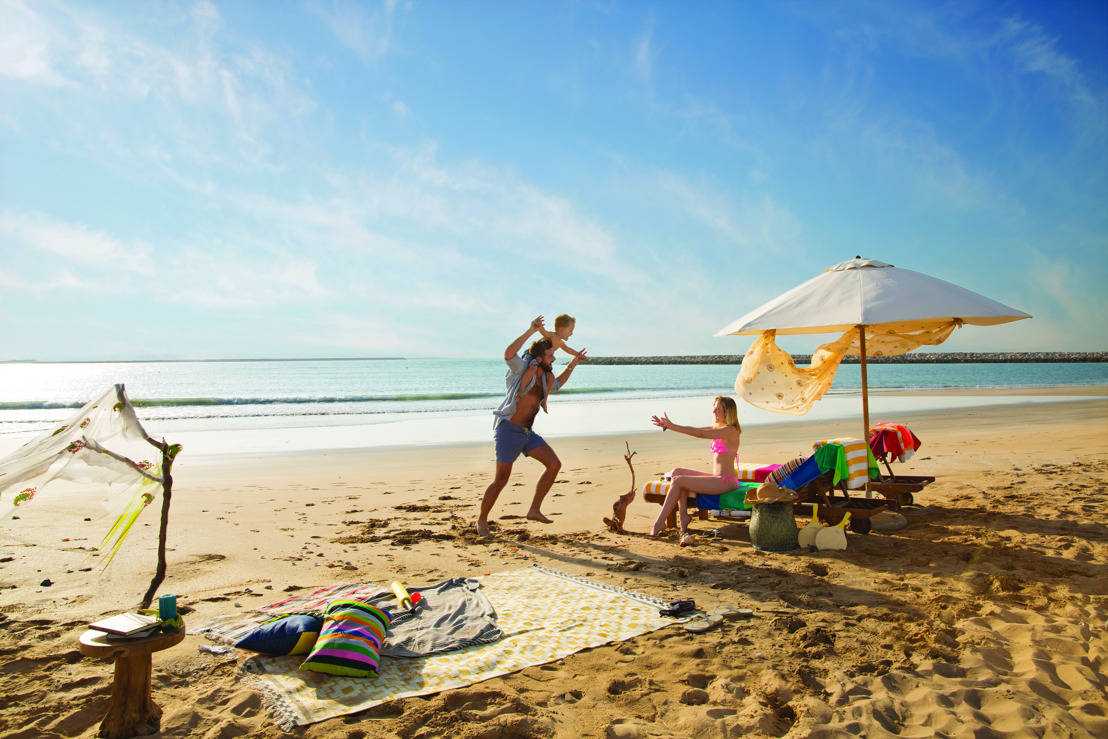 Holiday Season in Ras Al Khaimah: One of the Greatest Gifts You Can Give Yourself
Wednesday, November 16, 2016 — With winter right around the corner, it's no surprise that Brits are already looking forward to the holiday season. And while it's certainly a festive time of year, there are still plenty of people who would rather do without the miserable weather. Fortunately, for those who like their yuletide carols and celebrations without the shivers, a world of warmth, luxury, culture and adventure spiced up with genuine Arabian flair awaits in the UAE's northernmost emirate of Ras Al Khaimah! Here's what to expect in this unique winter getaway this holiday season:
A Winter Sun Wonderland
Trade in the UK's bitter cold and grey skies for the winter sun of Ras Al Khaimah, which boasts 64 kilometres of pristine coastline and powdery shores. Top it off with average temperatures of 25°C in December, and you have everything needed for a bright season full of holiday cheer. In particular, the Al Marjan Island and nearby Al Hamra Village are spectacular, new and trendy hubs for breathtaking beaches, as well as luxury resorts, world-class hotels, five-star facilities and kids' clubs.
Water sports such as fishing, kayaking, parasailing and jet skiing are also popular pastimes, as is spending a day at Ice Land Water Park, where water rides and slides offer endless fun for toddlers, children and the young at heart.
A World of Wellness and Luxury
Celebrate a new year by treating the new you at Ras Al Khaimah's wide selection of luxury wellness and spa facilities, which are guaranteed to leave you feeling refreshed, renewed and uplifted. Many spas, like that of Waldorf Astoria or Banyan Tree Al Wadi, feature traditional therapies and organic treatments exclusive to the region. The best part: Ras Al Khaimah's five-star hotels provide these lavish treatments at four-star prices, so they are perfect as a holiday gift to yourself, a friend or a family member.
An Abundance of Culture
With over 7,000 years of history to its name, Ras Al Khaimah is rich in culture and heritage. The destination's many cultural sites, from 16th century Dhayah Fort to Ras Al Khaimah National Museum, are guaranteed to impress. Or, as an alternative to Christmas markets found across Europe, Ras Al Khaimah's old town souks offer genuine merchandise and souvenirs ranging from Arabian spices and authentic crafts to silk pashminas and leather goods.
When it comes to celebrating the holidays, good food is also a given. In Ras Al Khaimah, cuisine ranges from traditional, with recipes passed down from generation to generation, to contemporary. In fact, there is a range of restaurants to suit all tastes and budgets whether visitors are looking for local cuisine or international fine dining at five-star properties.
Fun for the Whole Family
Holidays are better spent with family and friends, and in Ras Al Khaimah there is something for everyone to enjoy.
Together, you can hike up and conquer Jebel Jais, the UAE's highest mountain, standing 1,930 metres above sea level. Witness lightning speeds of Peregrine falcons, the fastest animals on Earth, at Banyan Tree Al Wadi's very own nature reserve. Or, dine under the stars while belly dancers, tanoura spinners and fire breathers put on an entertaining show at Bedouin Oasis Camp.
You can also gather everyone together for camel riding at Bassata Desert Village, go horse riding at Al Wadi Equestrian Adventure Centre or simply enjoy a family stroll at Saqr Park, where lush greenery and scenic views set the perfect holiday scene. Even last minute shoppers will find everything on their wish list at Ras Al Khaimah's selection of malls, with RAK Mall, Al Hamra Mall, Al Naeem Mall, Manar Mall and Safeer Mall among the options.
From winter sun, luxury and wellness to rich culture, delicious cuisine and family fun, a visit to Ras Al Khaimah is truly one of the greatest gifts you can give yourself this holiday season.
Learn more about Ras Al Khaimah at http://www.rasalkhaimahtourism.com/.